Taking time out to build a strong team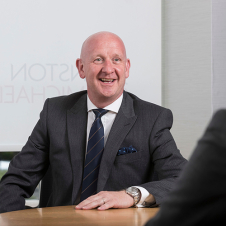 Craig Hendry
Managing Director & Chartered Financial Planner
Earlier this month, the Wealth team took time out to spend a couple of days together with the sole purpose of reinvigorating the team and shaping the future of the business.
As we begin to unravel from the pandemic and virtual meetings, it is vital that we reintroduce the team to each other and create the energy that is always achieved from in-person meetings.
Along with providing the team with an update on the business, we also created lots of opportunities for team collaboration and open discussion throughout the two days.

We also took the opportunity to educate the team on new practices, processes and update them on future plans. Being in a heavily regulated environment it is essential that we ensure the team are fully briefed on hot topics being considered by our regulator and the plan to deal with these.
Looking to our client services, one of the key areas we will be focusing on going forward will be intergenerational wealth and some of the key points that individuals need to consider on both passing on and receiving wealth, investments or general inheritance.
We hosted a dinner in the evening for everyone and held a game of heads and tails to raise funds in memory of one of the team who passed away. Frank Fraser was a financial planner in our Elgin office, and a big fan of music. After he died his family chose the Joe Strummer Foundation as the cause that people could donate to in his memory if they so wished. The team paid a small donation to play £510 was raised for the charity which provides instruments and opportunities to musicians, promotes music and the arts worldwide, and supports projects around the world that empower through music.

Find out more about our Wealth team.
Disclaimer: Johnston Carmichael Wealth Limited is authorised and regulated by the Financial Conduct Authority.