Scottish Government announcement on 2016 agricultural payments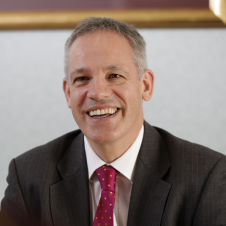 Robin Dandie
Business Advisory Partner
The Scottish Government has announced that £300m will be directed into the rural economy to safeguard jobs and agricultural businesses.
A loan scheme has been put in place allowing farmers to access to up to 80% of their CAP Basic Payment Scheme, Greening 2016 entitlement or Young Farmer payments by mid-November. This will give a beneficial cash flow boost to farm businesses and allow them to budget with some certainty.
All farm businesses and eligible individuals entitled to payments should receive a letter from the Scottish Government from 27 September offering the 80% loan. A response should then be submitted by 12 October to ensure the loan is received during the first two weeks of November.
The loan will be interest free and repayment will be made by the Government deducting the loan from future entitlement payments at source. It should be noted that this is not additional funding for farmers but does ensure that there will be income in November.
A balancing payment should be made when the claims are fully processed. This not only benefits farmers but also the wider rural economy as many farm supply companies will also be paid when farmers receive their payments.
The 2015 round of payments were criticised for delays - some of which are still to be received by claimants. The IT system which delivers the payments has now been improved to ensure they are made in the timescales outlined.
If you have any queries please get in touch with a member of the Agriculture team or your usual Johnston Carmichael contact.