Scott Jeffrey appointed to Financial Reporting Council's Technical Advisory Group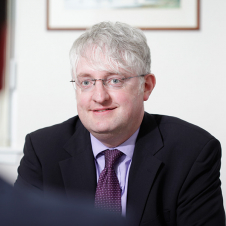 Scott Jeffrey
Audit Partner
Scott Jeffrey, Audit Partner in Johnston Carmichael's Inverness team, has been appointed to the Financial Reporting Council's UK GAAP Technical Advisory Group to help maintain, promote and improve UK accounting standards.
The FRC regulates auditors, accountants and actuaries and sets the UK's Corporate Governance and Stewardship codes. Reporting into the Council, the UK GAAP Technical Advisory Group is responsible for reviewing how standards are being upheld and applied in practice, as well as advising on improvements that could be made.
With over 20 years' experience of working in public practice and industry, Scott is advisor for a large number of businesses operating in various sectors including retail, construction and life sciences. In addition, as head of the Third Sector team at Johnston Carmichael, Scott provides audit and technical advice to many charities and other entities across the not for profit sector and is a member of the ICAS Charity Panel, supporting charities throughout Scotland.
Commenting on the appointment Scott said:
I am delighted to join The FRC's UK GAAP Technical Advisory Group. The opportunity to be part of the team, advising on the development and maintenance of accounting standards, as well as representing the profession, is a role I'm honoured to hold.