Scam Warning: Emails circulating which claim HMRC tax refunds are due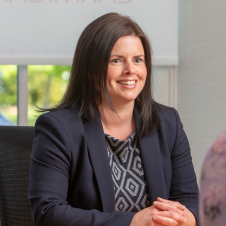 Nicola Sargeant
Tax Manager
The team at Johnston Carmichael have been made aware of a new email scam targeting taxpayers.
What do I need to know?
A new phishing scam is currently circulating, with emails appearing as if they are from the UK Government. The emails can appear very genuine and thank the recipient for registering with the "HMRC Revenue Agency Portal" before advising that the recipient is due a tax refund. The email contains a link which the recipient is instructed to follow and then enter their credit or debit card details to have the refund issued. The email also states that the UK Government will never request passwords or financial information via email, to encourage the recipient to believe that the communication is authentic and click through to the link.
We advise the public not to respond or divulge any of their personal details via a direct email link.
HMRC takes security very seriously and would not ask anyone to provide debit card or credit card details by way of email link.
If you are unable to verify the source of the email you should not disclose your personal details. Any such incidents should be reported on the Action Fraud website, or you can contact them on 0300 123 2040 (this number will be charged at your normal network rate). They are open Monday to Friday 08:00-20:00.
For more information
To learn more about dealing with phishing and scams please visit the HMRC website.