Sacha Dench makes her return to Scotland on the Round Britain Climate Challenge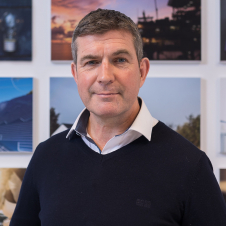 Mark Stewart
Edinburgh Office Head & Corporate Finance Partner
Edit, 20 September 2021: The Round Britain Climate Challenge is on hold following the devastating news shared by Conservation Without Borders on Sunday 19 September that Sacha Dench and Dan Burton were involved in a paramotor accident in the Highlands. Dan tragically died as a result of the accident and Sacha sustained serious but not life-threatening injuries. Our thoughts are with Dan's family and loved ones at this heart-breaking time, and we send our well-wishes to Sacha for a safe and speedy recovery.
Edit, 8 December 2021: Conservation Without Borders have confirmed that Sacha is making great progress in her recovery.
Sacha Dench – the Human Swan – has crossed the border into Scotland as part of a world record breaking challenge aimed at raising awareness of the effects of climate change, sponsored by leading independent chartered accountants and business advisers Johnston Carmichael.
Sacha has been flying an electric paramotor all the way around Britain as part of the Round Britain Climate Challenge. This will earn her a Guinness World Record for the greatest distance flown by electric paramotor in a 30-day period.
Sacha turned her attention to climate change after her family lost their home in the Australian bushfires, and this expedition is designed to inspire and excite the nation to get involved in tackling the climate crisis.
Sacha started her ground-breaking expedition just outside Glasgow back in June and has now travelled through the Lake District, around Wales, the West Country, Devon and Cornwall along the south coast, up the east coast. Sacha arrived in the Edinburgh area on Friday 3 September on her way back to Glasgow via Orkney.
On arriving back in Scotland, Sacha and the team met with Mark Stewart, Partner and Head of Energy, Infrastructure and Sustainability at Johnston Carmichael, and Professor Martin Tangney OBE, Founder of Celtic Renewables, at Celtic Renewables' new biorefinery plant - the first In Scotland.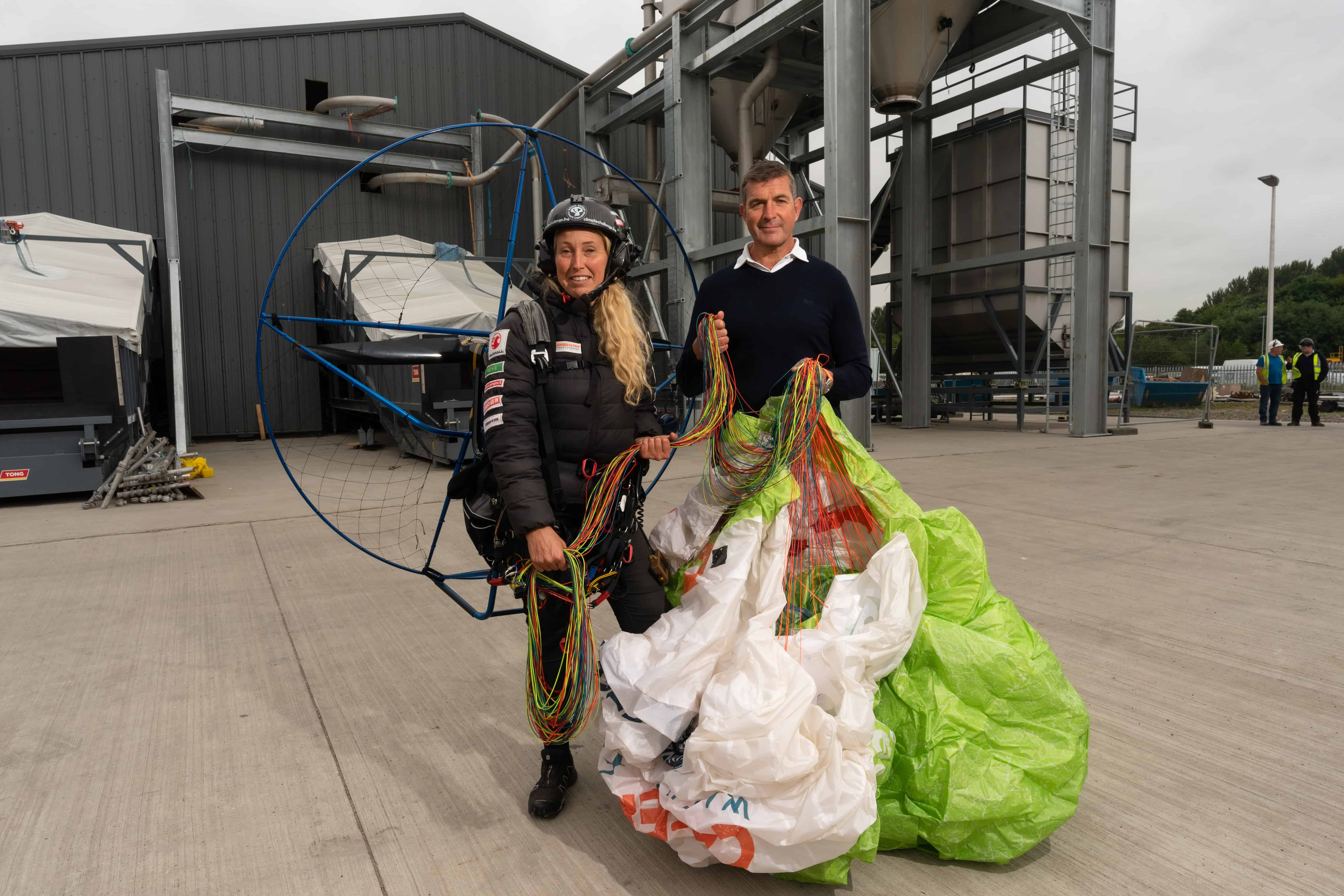 With over 16,000 clients, including Celtic Renewables, Johnston Carmichael is committed to helping position Scotland as a global hub for sustainable infrastructure and renewable energy investment. Mark spoke with Sacha about the pivotal role that finance has to play in delivering the global net zero ambition.
Celtic Renewables' patented low-carbon technology converts unwanted and low-value biological materials, such as by-products from whisky distilling, into high-value, low carbon chemicals replacing petrochemicals.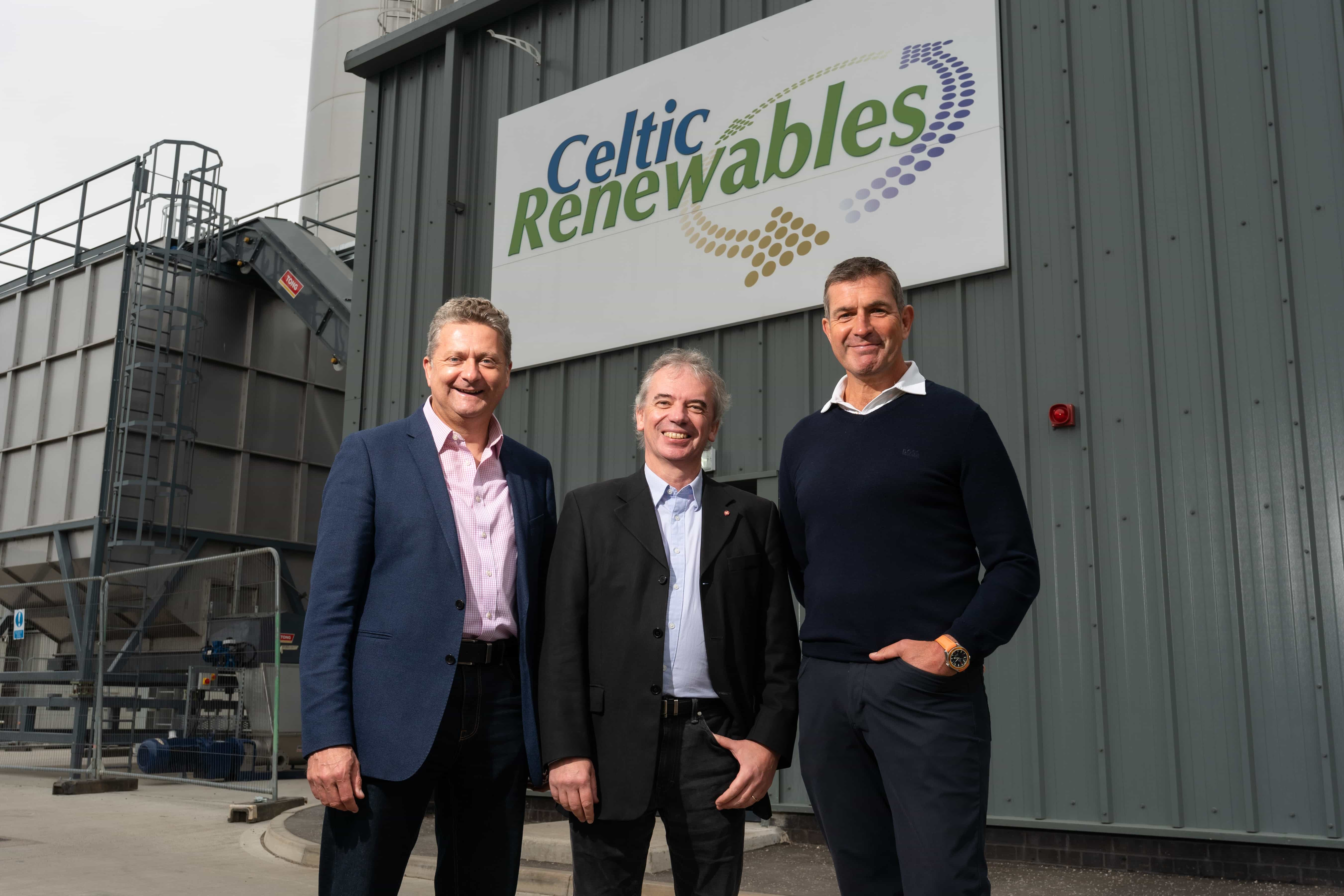 L-R: Mark Simmers, Chief Executive of Celtic Renewables; Professor Martin Tangney OBE, Founder of Celtic Renewables; Mark Stewart, Partner and Head of Energy, Infrastructure & Sustainability at Johnston Carmichael
Mark Stewart said:
"I very much enjoyed meeting Sacha to discuss the incredible journey she has been on and the work she is undertaking to raise awareness of the climate crisis. We share Sacha's view that COP26 must be about taking real action to combat climate change, and about how public and private sectors can come together to galvanise deal flow to enable the targets to be achieved. The mobilisation of finance is fundamental to delivering on these ambitions."
Sacha Dench said: "I am delighted to be back in Scotland and visiting the beautiful capital and surrounds. I am meeting people who are truly focused on answers to the climate crisis – not problems - and as such are inspirations to all. We're trying to answer the question - We drove the Industrial Revolution, can we drive the Green Revolution too? - As part of this expedition, we have been investigating how climate change is affecting different regions of the country and showing – in a visually stunning and exciting way - what is happening to help cut carbon and preserve and restore our environment."
Throughout her journey Sacha has been stopping frequently, talking with, filming, and gathering information from, industry, innovators and entrepreneurs, local heroes, communities, schools, farmers and individuals – anybody interested in or involved in addressing the effects of climate change in their areas. A compilation of these stories will be presented at COP26 the United Nations Climate Change Conference in Glasgow in November. Sacha has also been calling on people to sign up to Count Us In. This is a campaign to inspire people to take personal climate action in a month as part of a global effort.