Modern Slavery Disclosures are live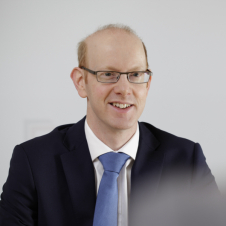 David McBain
Audit Partner
The UK's ground-breaking legislation which requires businesses to explain what they are doing to ensure that slavery and human trafficking are not part of their supply chain is live.
UK businesses, with turnover of £36million or part of a group with turnover of £36million and have an accounting periods ending on or after 31 March 2016, will be the first to include the modern slavery disclosures on their website for the financial year.
The disclosures highlight what steps the business has taken to ensure that slavery and human trafficking are not part of their supply chains. The annual statement, which follows the business accounting period, does not have a mandatory format and is expected to be published as soon as reasonably practicable after the end of the financial period.
The regulations suggest the statement may include items such as the business policies in relation to slavery and human trafficking, the due diligence process that it has undertaken, and the steps it has taken to assess and manage the risk in the locations/ areas where slavery and human trafficking may take place.
The statement must be signed by a director, a designated partner or limited partner. If your business does not have a website, you must respond to written requests for this information in 30 days.
Smaller businesses with turnover below £36million are highly likely to be asked by their larger customers what procedures and policies they have in place to ensure that there is no slavery and human trafficking in the supply chain. There is no requirement to publish this statement but you may wish to, in order to meet your customers' requirements.
If you have any questions, please contact your local Johnston Carmichael office.