M² Subsea Limited secures private equity investment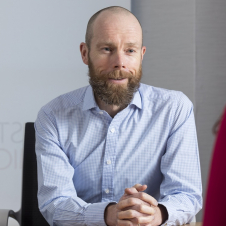 Graham Alexander
Partner and Head of Corporate Finance
Subsea service business, M² Subsea, has secured a multi-million pound private equity investment to buy a fleet of ROVs from shipping firm Harkand.
Johnston Carmichael acted as corporate advisers for M² Subsea. Commenting on the deal, Corporate Finance Partner and Head of Oil & Gas, Graham Alexander, said:
"We have been supporting M2 Subsea through start-up to initial capitalisation and are looking forward to continuing to play a role in their development as a major subsea services provider globally.
"The oil and gas industry is facing one of its worst downturns in history as a result of the drop in oil price but there are real opportunities for those in the supply chain able to leverage experience to offer a fresh, cost-effective service. The highly experienced management behind M² Subsea will enable them to meet and capitalise on those opportunities.
"This deal demonstrates that there is private equity investment available for oilfield services if the price is right and the business is led by high quality management teams. There have been two notable private equity transactions in oilfield services recently and Johnston Carmichael has been at the heart of both, underlining the depth and breadth of our knowledge and our networks in this sector."