Latest deal for Johnston Carmichael goes down a treat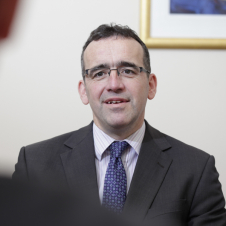 Andrew Ewing
Corporate Finance Partner
Johnston Carmichael's Corporate Finance team recently acted as lead advisers to the shareholders of Lees Foods, producers of the iconic Scottish snowballs and meringues, in its acquisition by Finsbury Food Group.
Johnston Carmichael was engaged by Lees Foods to provide corporate finance and tax advice and assistance to the shareholders throughout the sale process.
The transaction marks a strong start to the year for the firm's Corporate Finance team, following the completion of over 45 deals in 2022, which you can view highlights of here.
Based in Coatbridge just outside of Glasgow, Lees Foods was established in 1931 and now manufactures an extensive line of confectionery from its 80,000 sq foot factory. Famed for producing snowballs and meringues both in own label and Lees branded lines, the business has been a historic brand across the Scottish confectionery sector for the last 90 years.
Lees has been acquired for £5.7m by Finsbury Food Group, one of the largest bakery manufacturers in the UK.
The acquisition will support Lees in expanding its existing retail relationships and building on those of Finsbury Foods, as well as opening up further commercial opportunities both in Scotland and throughout the UK. The strength of the Lees brand and customer base in Scotland, which spans export and foodservice as well as supermarkets, will help bolster Finsbury's position in the sweet treats market and grow its manufacturing presence in the country.
Andrew Ewing, Corporate Finance Partner at Johnston Carmichael, said:
"It's been fantastic to work with a brand as iconic and renowned as Lees Foods. We're delighted to have supported the business on this next step in its journey and look forward to seeing its continued development and success as part of Finsbury Food Group."