Johnston Carmichael sweeps in as main event partner for World Junior Curling Championships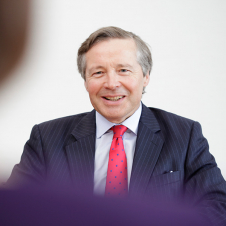 Sandy Manson
Chair and Head of Client Service
Scotland's leading independent accountancy and business advisory firm, Johnston Carmichael has been confirmed as the main event partner for the World Junior Curling Championships (WJCC) 2018.
Set to take place at Aberdeen's state-of-the-art, purpose-built curling facility from 3rd to 10th March 2018, the prestigious international event will showcase the best young Scottish curling talent, as well as athletes from the rest of the world. It is the first time the Championships will be held in the Granite City.
Curling has a long history dating back to the 1500s and has been recognised as an Olympic sport for the past two decades. The world-class event run by the World Curling Federation marks an important milestone in the curling calendar.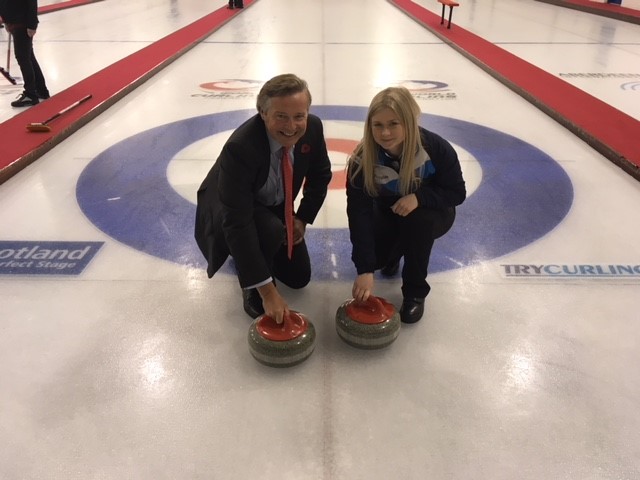 Photo: Sandy Manson, Chief Executive of Johnston Carmichael and Sophie Jackson, Young Curler of the Year 2017
Sandy Manson, Chief Executive of Johnston Carmichael, said:
"Curling is a very accessible, lifelong sport that develops a range of important skills and encourages participation from people of so many different ages and backgrounds - and these are all attributes that resonate with the Johnston Carmichael brand.
"We have built our business based on developing talent, sharing knowledge and building long lasting relationships across Scotland and beyond, and supporting the World Junior Curling Championships gives us the opportunity to ensure the next generation benefits from the enjoyment and lessons of the game.
"It's fantastic to see curling attracting more interest across the globe, and we're excited to play our part in helping to honour this progressive sport and engage our people, clients and the community in this major sporting event."
As well as allowing the male and female athletes (up to 21 years old) the opportunity to compete in front of their enthusiastic fans on a global stage, the Championships will also support 2018 Charity Partner, The ARCHIE Foundation. This long established charity will use funds raised during the Championships to go towards their work in providing help to sick children and their families across the North East of Scotland.
The WJCC is also supported by Event Scotland, Visit Aberdeenshire, The Royal Caledonian Curling Club and Aberdeen City Council.
Bruce Crawford, CEO of the Royal Caledonian Curling Club, said:
"The Royal Caledonian Curling Club is delighted to host the 2018 World Junior Curling Championships in Scotland, for the first time since it was held in Perth in 2011 and for the first time in Aberdeen. We have an experienced local organising committee who will lay on a great curling competition and will make it an exciting and memorable event.
"Scotland has a strong tradition of curling at world junior level, with our teams winning 17 medals in the last 14 years. Coming a week after the end of the Olympic Games, we also hope to capture new interest in the sport and use it as a catalyst for increasing participation in curling as a legacy for the future."