Johnston Carmichael supports Springfield Properties plc on their recent acquisition of Tulloch Homes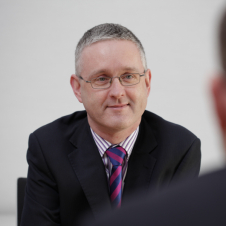 Gordon McCarlie
Corporate Finance Director
The Corporate Finance team of Scotland's largest independent firm of chartered accountants and business advisers, Johnston Carmichael, has recently supported Springfield Properties plc with its acquisition of Tulloch Homes.
Johnston Carmichael was engaged by Springfield Properties to carry out financial and tax due diligence on the acquisition.
Tulloch Homes, the largest housebuilder in the Highlands, was established in Nairn in 1925 and has constructed thousands of homes across the Highlands.
Established in Moray, Springfield Properties has been building homes since the 1990s, growing to become one of Scotland's leading developers of private and affordable homes. This is their fourth business acquisition following the purchase of Redrow's Scottish operations in 2011 as well as the acquisition of Glasgow-based Dawn Homes and Larbert-headquartered Walker Group in 2018 and 2019.
Gordon McCarlie, Corporate Finance Director at Johnston Carmichael, said:
Having provided financial due diligence on the acquisitions of Dawn Homes and Walker Group, it was a pleasure to once again work with the Springfield Properties team and assist with their latest acquisition. At Johnston Carmichael we are committed to supporting businesses and owners at every stage of their journey. We have had a busy few months and we've a strong pipeline of work lined up for 2022. Our team of 23 professionals continue to use their expertise and knowledge to support both existing and new clients, helping them to prosper and progress.