Johnston Carmichael supports George Stubbs Financial Services on sale to Radiant Financial Group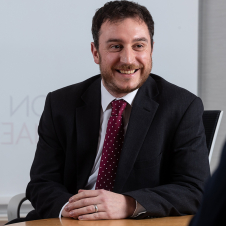 Campbell Cummings
Corporate Finance Partner
The Corporate Finance team at Johnston Carmichael acted as lead adviser to the shareholders of George Stubbs Financial Services ("GSFS"), an independent financial advice and planning company, in its sale to Radiant Financial Group ("Radiant"), a newly formed consolidator of financial services businesses backed by Apiary Capital.
Founded by George Stubbs in 1994, GSFS offers a complete range of financial advisory services to both individuals and businesses across Scotland and the rest of the UK. The business has developed a strong reputation and brand in the market over the past 30 years, consistently growing its customer base and building high levels of recurring income.
Radiant is a new and fresh consolidator of financial services businesses, bringing together like-minded IFA companies to provide a range of services through its subsidiary companies including: financial, tax planning and mortgage advice for individuals, as well as employee benefits, corporate structuring and tax planning for UK businesses
George Stubbs, Founder of GSFS, said:
The team at Johnston Carmichael helped deliver a fantastic result for GSFS. Their detailed knowledge of our business and market ensured a highly competitive process, attracting strong interest from multiple parties, and ultimately allowed us to achieve our goals as shareholders. We really enjoyed working with the team and would highly recommend Johnston Carmichael to others considering a sale of their business.
Campbell Cummings, Corporate Finance Director at Johnston Carmichael, said:
It was a pleasure working with the GSFS team on this transaction and we wish both them and Radiant all the best for the future. Having advised on a number of deals in this sector recently, we continue to see strong interest from private equity backed trade acquirers and anticipate that the fragmented nature of the market will remain attractive to consolidators.