Johnston Carmichael supports further expansion of Phenna Group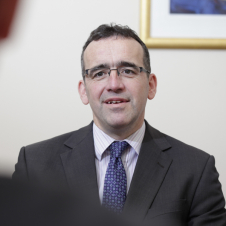 Andrew Ewing
Corporate Finance Partner
Scotland's largest independent firm of chartered accountants and business advisers, Johnston Carmichael, has assisted with Phenna Group's first acquisition of 2021, as it takes on three divisions of testing services business Bolton NDT & Inspection Ltd (BNDT).
Johnston Carmichael's Corporate Finance team acted as advisers to Phenna Group, which is headquartered in Nottingham and specialises in the TICC (Testing, Inspection, Certification and Compliance) sector. This latest acquisition furthers Phenna Group's ambition to build a diverse portfolio of independent TICC businesses, servicing a variety of sectors on a global scale.
Based near Manchester, BNDT provides an extensive range of welding and non-destructive test services. Of their six core service lines, three will be integrated into Phenna Group's current portfolio; Welding Invigilation, Non-Destructive Testing (NDT) and Radiography. Phenna Group will also retain the BNDT brand.
The deal will see Phenna Group strengthen their NDT & Industrial Services provision, with BDNT's offering complementing that of Phenna's existing portfolio company Code A Weld.
Phenna Group continues to go from strength to strength and having assisted them in various acquisitions we are delighted to have supported them with this next step in their growth ambitions. This acquisition sets the tone for the year ahead and we look forward to seeing further activity and development.
Andrew Ewing
Corporate Finance Partner, Johnston Carmichael