Johnston Carmichael supports expansion of video game development services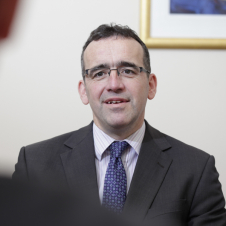 Andrew Ewing
Corporate Finance Partner
The Corporate Finance team of Scotland's largest independent firm of chartered accountants and business advisers, Johnston Carmichael, has recently supported Keywords Studios plc with its c£43m acquisition of Climax Studios, a provider of games development services.
Johnston Carmichael was engaged by Keywords Studios to carry out due diligence for the acquisition.
Keywords Studios is an international technical services provider to the global video games industry. Established in 1998, and now with over 65 facilities in 22 countries strategically located in Asia, the Americas and Europe, it provides integrated art creation, marketing services, software engineering, testing, localization, audio and customer care services across more than 50 languages and 16 games platforms to a blue-chip client base of over 950 clients across the globe. Climax Studios adds significant scale to Keywords' rapidly growing game development service line.
Based in Portsmouth, the award-winning Climax Studios is one of the longest established game development businesses in the UK. In addition to developing and co-developing games, the studio also provides technical consulting services to some of the world's largest games companies, including Sony and Microsoft.
The deal advances Keywords' ambition of becoming the "go-to" technical and creative services platform for the global video games industry, strengthening the business's talent pool as well as its rapidly growing service offering. Joining Keywords will see Climax benefit from the additional opportunities that being part of a global business brings.
We were delighted to assist Keywords Studios on the acquisition of Climax Studios. These are both great companies whose combination will add value to both entities and spread market coverage. It was refreshing to work in as dynamic an industry as gaming and to work with such a rapidly growing industry leader as Keywords Studios plc.
Andrew Ewing
Corporate Finance Partner at Johnston Carmichael