Johnston Carmichael publishes first gender pay gap report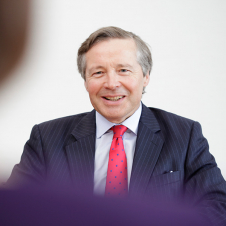 Sandy Manson
Chair and Head of Client Service
The analysis was conducted as part of new laws requiring UK employers with more than 250 employees to publish statutory calculations showing how large the pay gap is between their male and female staff. The gender pay gap differs from equal pay legislation, which requires men and women performing equal work to receive equal pay.
As a leading accountancy and business advisory firm, we recognise that diverse companies are better businesses and we are taking positive action to recruit and retain the best talent. Developing highly engaged people who keep growing is central to our strategic plan and we are committed to creating an organisational culture that delivers this.

Our plans include:
Revising our performance management system to provide greater support to staff and enhanced access to career development discussions

Extending our learning and development programme to ensure everyone in the business has an opportunity to progress if they want to

Applying our gender pay gap analysis to decision-making around recruitment, promotions and annual pay reviews

Reviewing eligibility to receive contractual bonuses to prevent gender bias
"Our gender pay gap analysis has helped us identify where we can take positive action to ensure we are providing equal opportunities for all - fully embracing every sharp mind in our team. We recognise the underlying cultural, societal and historical issues which affect our sector and we are committed to addressing them. We anticipate that our plans will also have a positive impact on the other companies in our structure; Johnston Carmichael LLP and Johnston Carmichael Wealth Ltd.
"We are taking a long-term view when it comes to closing the gap, considering our overall Employer Brand as we fully commit to building a firm fit for the future."
Sandy Manson, Chief Executive
Johnston Carmichael's gender pay gap report covers Johnston Carmichael (Scotland) Ltd, which is the only company in structure of the business that meets the threshold of 250 employees.
The full report can be viewed here.