Johnston Carmichael partners with University of Stirling to boost business growth
Alistair Black
Head of Consulting and Engineering & Manufacturing
Leading independent business advisory and accountancy firm, Johnston Carmichael, has partnered with the University of Stirling Management School to deliver the UK Government's new 'Help To Grow' scheme, introduced by the Department for Business, Energy and Industrial Strategy (BEIS) to support ambitious small and medium-sized UK businesses in developing growth strategies and improving performance.
The Help to Grow: Management scheme is aimed at senior decision-makers of Small or Medium Sized Enterprises (SMEs), such as Chief Executives and Finance Directors, and is designed to run alongside participants' usual business responsibilities.
The comprehensive 12-week programme will include both online sessions and face-to-face case study workshops, conducted by small business specialists from Stirling Management School and supported by expert advisers from Johnston Carmichael. The curriculum encompasses the full spectrum of business management, and participants will benefit from modules which include strategy and innovation, leadership and organisational development, building brand value, international growth, digital adoption and financial management.
In addition to facilitating the workshops, Johnston Carmichael will provide each participant with 10 hours of one-to-one mentoring over the course of the programme. With over 16,000 clients across the UK, spanning a diverse variety of business sectors, Johnston Carmichael's expert advisers will bring extensive industry knowledge and practical experience to help participants develop their business strategies and create growth action plans to build resilience in today's rapidly changing business environment.
Alongside this tailored individual support, the Help to Grow: Management course will also offer peer networking and access to the alumni programme, which features events with experienced entrepreneurs, business clinics, and networking events.
The programme is 90% funded by the UK Government, which has pledged funding for 30,000 businesses over the next three years. The scheme will be delivered by business schools across the UK that have been accredited by the Small Business Charter, recognising the high-quality support they provide to businesses. At present, the University of Stirling and the University of Strathclyde business schools are the only accredited institutions in Scotland, although others are in the process of applying for accreditation. The cost per participant is £750 and one participant per business is eligible to apply.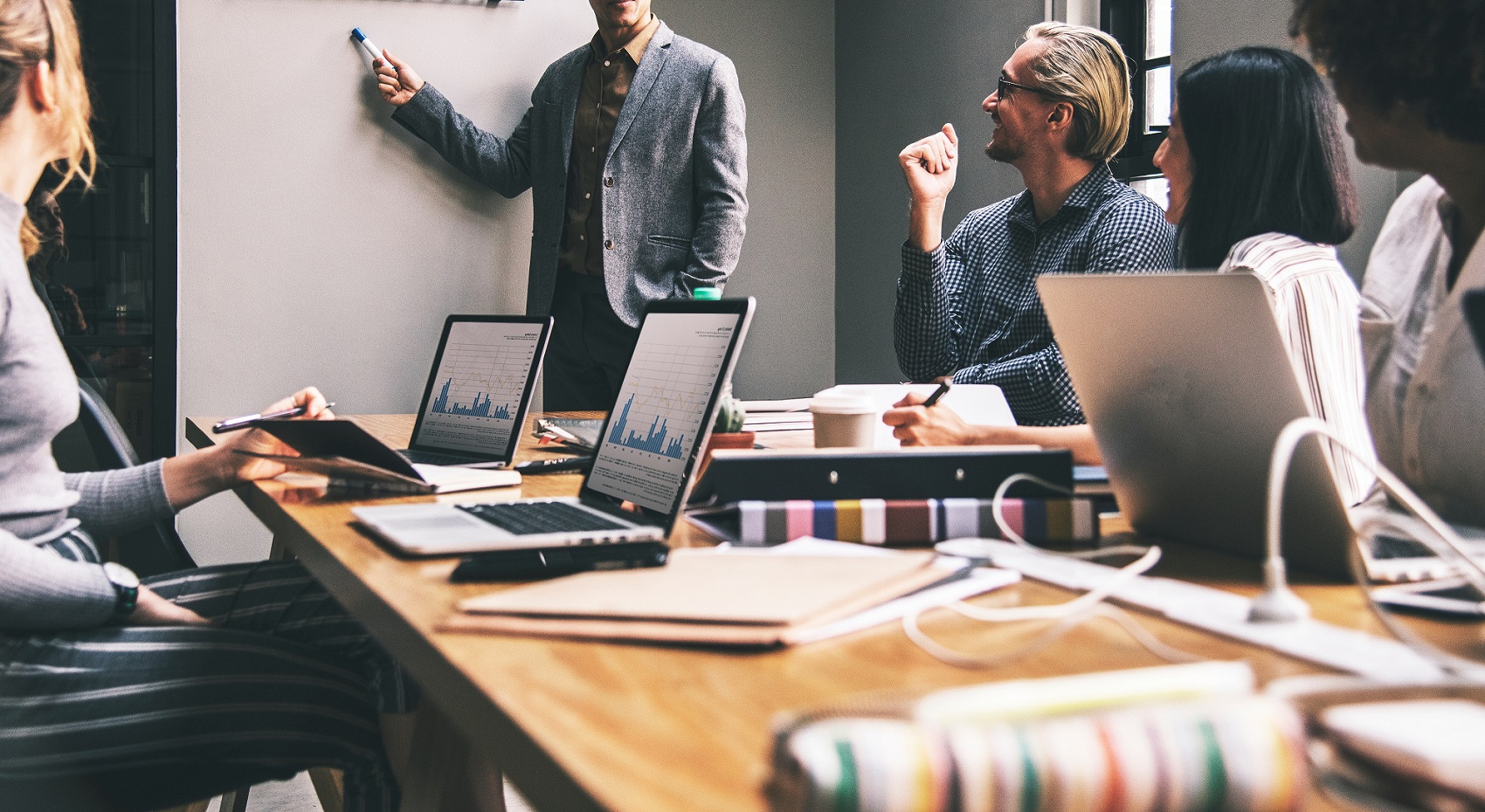 Stirling Management School's first cohort is currently open for registration, with the programme commencing in October 2021. To be eligible to apply, businesses must:
Be a Small or Medium-sized Enterprise (SME) based in the United Kingdom
Be from any business sector, employing between 5 and 249 people
Have been operational for at least one year
Not be a charity
Alistair Black, Head of Consulting at Johnston Carmichael, who is leading the Johnston Carmichael team involved in the programme, said:
Supporting the growth and success of businesses is at the core of what we do at Johnston Carmichael. The Help to Grow: Management scheme is a fantastic opportunity for the leaders of small and medium-sized businesses to access expert advice and support in order to take their organisations to the next level and continue to thrive. We're delighted to be involved and looking forward to working with ambitious and driven business leaders.
For more information on the Help to Grow programme and how to apply, visit the Small Business Charter website.