Johnston Carmichael launches M&A survey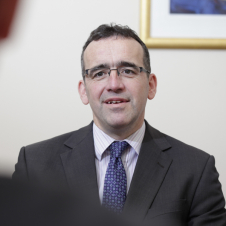 Andrew Ewing
Corporate Finance Partner
Tell us your views for a chance to win £250 of hotel vouchers
Corporate Scotland has a reputation for getting on with business regardless of the headwinds – and boy, did we have some headwinds in 2016.
We'll spare you the ordeal of poring over them all again, but for all those who completed deals, won business and expanded their operations, a huge well done. It hasn't been easy.
So what will 2017 hold? We're interested in hearing more about your plans for not just the next year, but the years ahead.
What we want to know
In our first Scotland-wide M&A survey, we want to ask business owners, chief executives, start-up owners and other decision makers about how you're planning to tackle the challenges which lie ahead. Is a sale on the cards? If so, who's buying? And if you're buying, what's piquing your interest – and how will you fund an acquisition?
We also want to hear from start-ups about their ambitions for the next few years, and how easy (or difficult) it is to attract finance.
One thing of which we're very confident about is that 2017 will lead to more deals, more growth among our world-class businesses – and more challenges from out of the blue.
How to take part
The survey only takes a few minutes, and as a thank-you, we'll enter you into a prize draw to win a £250 gift card to spend in one of Hotel du Vin's 16 luxury boutique hotels across the UK. The winner will be notified by email after the survey closes, so please make sure to leave your email address at the end.
Whatever 2017 – and beyond – has in store, we wish you the best of luck and would welcome the chance to talk about how we might be able to help you achieve your aims.