Johnston Carmichael advises Blackfinch on acquisition of 12 new renewable energy assets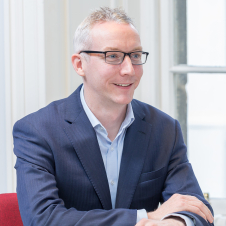 Jamie Davidson
Corporate Finance Director
Johnston Carmichael, has advised Blackfinch on their recent acquisition of a portfolio of twelve operational Feed-in-Tariff-accredited onshore wind turbines from Harmony Energy.
The portfolio consists of six EWTs, four Northern Power Systems and two Wind Energy Solutions turbines located across England and Scotland. The total generation capacity from the twelve turbines is 3.56 megawatts and are expected to generate approximately 8 gigawatt hours of electricity per year.
Blackfinch is a leading investor in renewable energy and energy infrastructure projects. Their energy portfolio is now in excess of 40MW.
The team at Johnston Carmichael assisted with financial and tax due diligence undertaken on behalf of Blackfinch.