Grampian Food Forum Innovation Awards – finalists announced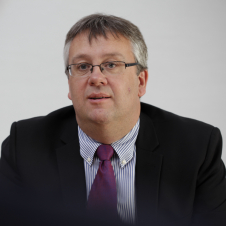 Craig Yeoman
Business Development Director
29 businesses in Scotland's northeast are celebrating after being named as finalists in the Grampian Food Forum Innovation Awards 2016.
64 food and drink products were submitted for this year's awards with 39 businesses entering, 12 for the first time. The shortlist includes a wide variety of food and drink businesses from the region, showcasing the strength and diversity of the industry.
Sarah Mackie, Scottish Procurement Director for Brakes, led the judging panel, which included Michael Whiteford, Buying Director at ALDI and food blogger Hilary Sturzaker. Sarah said: "As judges we were all impressed by the range and quality of food and drink from the area. Meeting the suppliers, many of whom are real entrepreneurs, also leaves you in no doubt about the enthusiasm and commitment to their products."
For the full list of finalists, please click here.
Tickets for the Awards Presentation Dinner on Thursday 24 March are available to book online here - Ticket Booking. If you have any questions about the Awards, please don't hesitate to contact Elise on the Awards team - elise@luxevents.co.uk.