Distributable profits – do you know yours?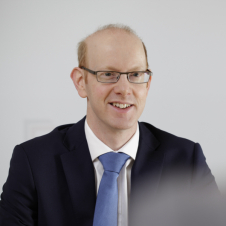 David McBain
Audit Partner
The adoption of the measurement and recognition criteria of FRS 102 can affect your company's distributable reserves. Do you know yours?
Small companies will be required to adopt the recognition and measurement rules included within FRS 102 – The Financial Reporting Standard applicable in the United Kingdom and Ireland – for accounting periods commencing on or after 1 January 2016.
Subject to transitional exemptions, the company's opening reserves will be restated to record assets and liabilities using the measurement criteria of FRS 102 rather than FRSSE 2015. The change could affect the company's distributable reserves.
Have you updated your management accounts and distributable reserves records for any amendments? Directors approving interim dividends without updated opening reserves could find that the dividends are illegal and could be held personally liable.
Distributable reserves is a complicated area of law, please contact your local office if you have questions.