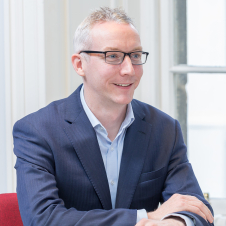 Jamie Davidson
Corporate Finance Director
Johnston Carmichael completed the model audit on behalf of Santander UK Plc. to support the acquisition and refinancing of Dale Farm Solar Farm by Blackfinch Investments Limited.
The 5MW solar PV plant is located in Northern Ireland and is connected by a private wire to Dale Farm – thought to be one of the largest private wires in the dairy sector worldwide.
Senior debt was provided by Santander and operations are expected to continue until September 2042.
We approached Johnston Carmichael for support across a number of due diligence areas given the breadth and depth of their renewable energy expertise. Johnston Carmichael delivered a project finance model to allow our funder to achieve credit committee approval in short timescales. They went above and beyond to meet our stretching deadlines. We were very happy with all aspects of Johnston Carmichael's work and they are now our 'go to' due diligence partner for financial and tax support for all new acquisitions.
Guy Lavarack
Investment Director, Blackfinch Investments Limited