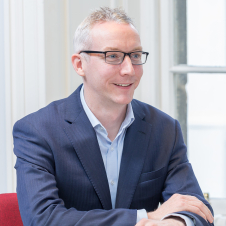 Jamie Davidson
Corporate Finance Director
Johnston Carmichael completed the model audit on behalf of Santander UK Plc. to support the acquisition and refinancing of Ark Hill Wind Farm by Blackfinch Investments Limited.
The 6.4MW onshore wind farm is located in Angus in Scotland. The project was commissioned in March 2013 and is expected to continue operations until April 2038.
Senior debt was provided by Santander.
Johnston Carmichael's Corporate Finance and Tax teams supported Blackfinch across a number of key due diligence work streams in our appraisal of the Ark Hill wind farm. Having a relationship with one firm that can seamlessly work across different work streams eases communication and creates efficiencies in the transaction process. Johnston Carmichael ensured that their reports were delivered in line with the wider transaction timetable which enabled us to successfully complete the acquisition and to have confidence in the quality of the asset that we bought
Guy Lavarack
Investment Director, Blackfinch Investments Limited