AIB – Pretoria Energy Co. Holdings Refinance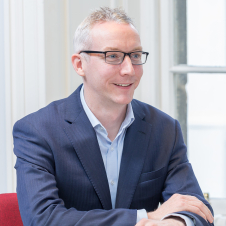 Jamie Davidson
Corporate Finance Director
Johnston Carmichael completed the model audit on behalf of Allied Irish Bank to support the refinancing of two anaerobic digestion plants in the east of England – one of which is the largest in the UK.
Pretoria Energy Co. Holdings, a biogas operator, refinanced the project through £120m of bank loans and institutional debt.
Allied Irish Bank acted as lead arranger on the transaction and was joined by institutional investors Aviva and debt funds controlled by Australian investment manager IFM.
Mepal is the largest single AD plant in the UK, with a thermal capacity of 10 MW and an electrical capacity of 14MW.
Pretoria Energy, which is owned by individual Steven Ripley, feeds the AD plants with agricultural feedstock supplied from the surrounding 25 miles of farmland in Cambridgeshire
I would like to thank the Johnston Carmichael team for all their hard work in the lead up to financial close. Pretoria Energy were very complimentary of the team's technical and commercial skills as well as their sector knowledge.
Iain MacDonald
Director, Allied Irish Bank