Back to Our team
Jack Elliot
Audit Senior Manager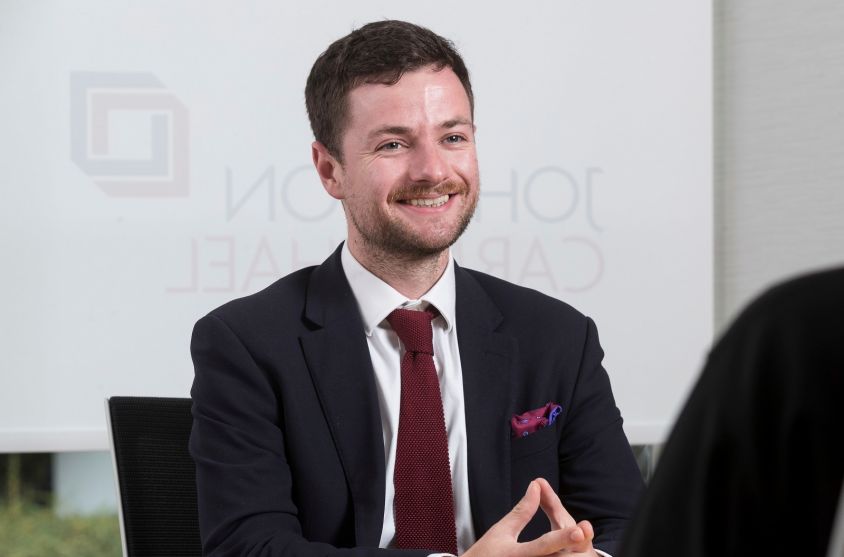 Edinburgh Office,
T: 0131 226 9849
E: Jack.Elliot@jcca.co.uk
Connect on LinkedIn
Jack is a Senior Manager in our Financial Services Audit & Assurance team. Jack's particular focus is on Risk and Compliance in within this sector. Jack's areas of expertise include client money and assets, capital adequacy, regulatory returns, as well as technology, risk and controls more generally. He is passionate about delivering audit quality and assisting our financial clients with the challenges of navigating the complex regulatory landscape in which they operate.
Prior to joining Johnston Carmichael in 2018, Jack was a Manager in Deloitte's Risk Advisory team, having joined the Deloitte Graduate Scheme in September 2012, where he trained as a CA and worked primarily on Technology Risk & Controls in SOX environments for Financial Services clients. Prior to this, Jack graduated from the University of Edinburgh with a First Class LLB(Hons) in Law, having undertaken his third year at the University of Queensland in Brisbane, Australia.
Sector Experience
Arrange a free consultation with the team now
Have a general enquiry? Get in touch.