Celebrating our North East Scotland food & drink entrepreneurs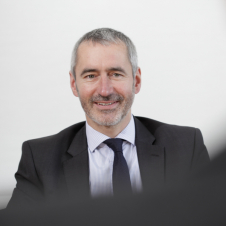 Graeme Fraser
Audit Partner
On 30 March Johnston Carmichael presented Ben Iravani of Monkey Bars Aberdeen and Langstane Liquor with the North East Scotland Food & Drink Entrepreneur award at the prestigious North East Scotland Food & Drink Awards ceremony.
As long term sponsor of this award, Johnston Carmichael presented the accolade to Ben in recognition of his entrepreneurial focus, strategic business planning, innovation & leadership success.
Ben's role as co-founder of Porter's Gin is one of the many ways in which he exemplifies the above qualities. Despite having only launched just over a year ago, the Scottish premium gin, which is the first juniper spirit to be distilled in Aberdeen in over 100 years, has featured in Vogue magazine and can be found in retailers across the UK including Harvey Nichols. In light of the product's rapid sales growth, the company is now looking to enter the international market and distribute worldwide.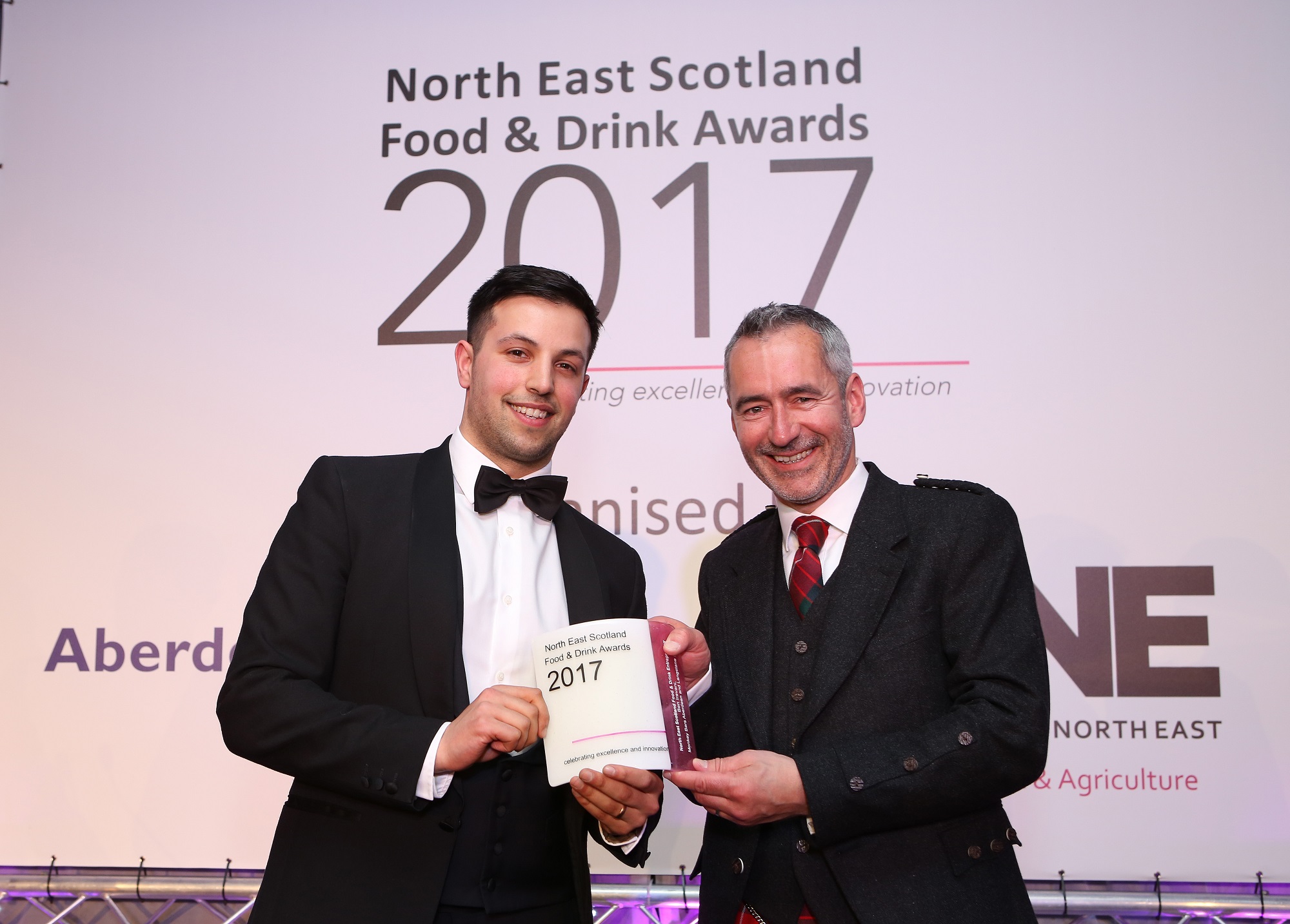 Pictured: Ben Iravani receiving the award from Graeme Fraser
Graeme Fraser, local lead partner for Food & Drink at Johnston Carmichael said "Over the years, the Johnston Carmichael Entrepreneur of the Year award has attracted a number of very strong entrants, and some very worthy winners. Ben is a great addition to the list of winners of the award. Ben has successfully built his bar and restaurant business and has now diversified through the creation of Porter's Gin. The ability to identify these diverse opportunities shows a real entrepreneurial spark, and Johnston Carmichael are proud to present him with the award."
In total 11 winners representing a broad spectrum of the North East's food and drink industry were announced at the Ardoe House Hotel ceremony. The awards, delivered in partnership by Opportunity North East and Aberdeenshire Council, are part of an ambitious programme of activity to support food and drink businesses of all sizes through business growth, innovation, strengthening the supply chain, market development and skills development.
Johnston Carmichael's network across the Scottish food and drink landscape and experience of delivering for clients at all stages of the production process means we have a complete understanding of the industry's opportunities and challenges. That includes growing exports, controlling raw material costs, supply chain management and access to funding.
To find out more about how we can help your business grow please visit our dedicated food & drink page.