Stuart Walker in Daily Business: 'Chancellor sticks to tweaking the system'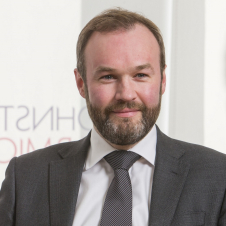 Stuart Walker
Chartered Financial Planner, Associate Director
There were few major giveaways in what was Philip Hammond's first and last Autumn Statement, but he left no one in any doubt that the government has a sizeable challenge trying to boost economic growth, against a backdrop of ongoing instability caused by political influences.
He announced a new system of Autumn Budgets and Spring Statements – a welcome move for many financial planners and their clients, avoiding the often knee-jerk reaction to rumours as to what changes may come into play when in the throes of tax year end planning.
Speculation prior to the statement suggested the removal of the state pension triple lock, changes to salary exchange schemes and to both the pension lifetime and annual allowances.
Read Stuart's full article on the Daily Business website here.