School fees planning - Some essential tips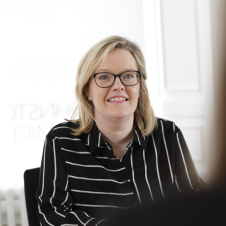 Alexandra Docherty
Tax Partner
With private school numbers on the rise due to the high standard of education on offer, more parents than ever before need to consider how best to plan payment of school fees. Often, parents pay for the fees out of 'after tax' income. With the top rate of income tax currently 45% (soon to be 46% for Scottish resident taxpayers), private school fees can significantly eat into the family's net income.
It is therefore essential to finance school fees as tax efficiently as possible. Here are some of our top payment planning tips:
Children under 18 vs Children over 18
Tax anti-avoidance rules apply to children under 18 years of age, whereby a gift by a parent to an unmarried child under 18 which creates income more than £100 gross per tax year, will continue to be taxable on the parent and not the child. However, these rules do not apply to children aged over 18, and parents can make gifts to adult children tax-effectively, provided the aprent retains no interest in the asset given away. This may be of interest to those with children in tertiary education, however capital gains tax (CGT) may apply.
Relatives outwith the parents can make gifts to children under age 18 (grandparents for instance), without the income continuing to be taxable on them. The manner in which fees are paid by grandparents can present opportunities, and it is worth taking advice to ensure that fees are paid in the most efficient way.
Sources of finance
Where families have no source to finance school fees and still wish to proceed with privately educating their children, there is the option of extending a mortgage or taking out a bank loan. Consideration should be given to the rates being offered and shopping around will guarantee lowest rates. Other sources of finance for families can include:
Liquidating investments held
Looking to relatives (i.e. grandparents for financial assistance)
Financing the school fees through payment of dividends from the family company
How we can help
Johnston Carmichael has carried out various school fees assignments for our clients. No one solution fits all and we treat each client as an individual, providing solutions tailored for their circumstances. We have specialists in both taxation and financial planning who will help create a bestpoke solution for you.
For more detail on how best to plan the payment of school fees, view our School Fees Planning guide here, or get in touch with a member of our Private Client Tax team.