Pensions Advice Allowance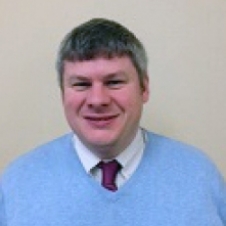 Derek Anderson
Paraplanner
The Financial Advice Market Review was launched in August 2015 to investigate how financial advice could be improved for the consumer.
The review looked at how to improve the accessibility and affordability of financial advice for everyone, as well as making recommendations for improving the transparency of how complaints are handled by the Financial Ombudsman Service.
One of the recommendations made by the review - and announced in the Autumn Statement 2016 - was the introduction of the new Pensions Advice Allowance.
What is Pensions Advice Allowance?
From April 2017 people planning their retirement will have the ability to pay for all retirement planning advice through withdrawals from their pension funds. Under the current rules the member can only use their pension fund within a policy to pay for advice on that particular policy. Therefore, the new Pensions Advice Allowance will allow them to pay for wider financial planning around retirement, from their pension fund.
You will be able to withdraw a maximum of £500 each tax year and do this a total of 3 times without any tax penalty. Pre April 2017 doing this would have been classed as an unauthorised payment and would have incurred a 55% tax charge.
As you would receive a tax credit of 20% on contributions made into a pension policy in effect the cost of the £500 Allowance would only require a net contribution of £416.67 into the pension pot. Meaning that the advice would only cost £416.67 if you are a basic rate tax payer. If you are a higher or additional rate tax payer, further tax savings will have been made on the contribution, therefore only costing £357.14 for a higher rate taxpayer and £344.83 for an additional rate taxpayer. By allowing this type of withdrawal to anyone, the Government hopes that more people will seek financial advice when making retirement planning savings.
Who will it affect?
Research conducted by the website unbiased.co.uk found that 'UK savers who take advice save on average £98 more every month and receive an additional income of £3,654 every year of their retirement, based upon a pension pot of £100,000.'*. Therefore, the most affected individuals are the ones that are not taking any financial advice, however anyone can take advantage of this allowance.
How will it work?
You can request that your Pension Provider pays your Financial Adviser for advice received up to the value of £500. The Pension Provider will then withdraw the funds from the pension fund and transfer the funds directly to the Adviser. The Adviser will still have to be regulated by the Financial Conduct Authority to ensure that the member is protected and receives regulated retirement advice.
The Allowance will only be allowed to be withdrawn from Defined Contribution pension schemes. Some older pension policies may not be able to facilitate withdrawals so you will need to ask your pension provider if they can facilitate the payments before incurring the cost of the advice.
In addition to the Pension Advice Allowance:
Currently if an employer arranges for pensions advice to be given to an employee, £150 of income tax and National Insurance exemptions can be claimed as long as the advice did not cost more than £150. From April 2017 this amount will increase to £500 so when used in conjunction with the Pension Advice Allowance it may be possible to receive tax advantaged financial advice up to the value of £1,000.
Got a query?
If you require any advice or help with your pensions and retirement planning, please contact a member of the Johnston Carmichael Wealth team for assistance.
* Source: www.unbiased.co.uk/value-of-advice/report-stats
Nothing in this blog constitutes advice to undertake a transaction and professional advice. Taxation depends on individual circumstances as well as tax law and HMRC practice which can change.
Disclaimer: While all possible care is taken in the completion of this blog, no responsibility for loss occasioned by any person acting or refraining from action as a result of the information contained in this blog.