Our insight in the press - Autumn Statement predictions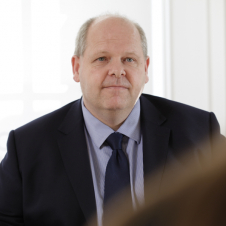 Our Autumn Statement team regularly provide expert commentary to the press. Ahead of the Autumn Statement announcement tomorrow, our experts share their insight with The Herald and Daily Business readers.
Private client tax
'Expect some tinkering with tax and pensions' – Peter Young, our Head of Private Client Tax, gives his predictions in today's Daily Business.
Economic backdrop
Chancellor to push investment and innovation – in Daily Business Susie Walker, Head of Tax, examines the political and economic backdrop against which Philip Hammond will deliver his Statement.
An overview
'As hospital passes go, you have to doff your cap to George Osborne' - in today's Herald, John Mason states that the Chancellor's first major set piece as resident of number 11 comes at a precarious time for the UK economy.