Our Budget predictions - will we see help for the young and SMEs?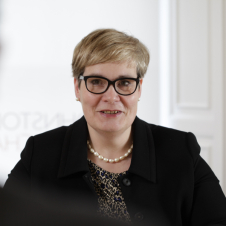 Susie Walker
Partner & Head of Tax
Looking ahead to the Autumn Budget announcement tomorrow, our Head of Tax, Susie Walker, shares her predictions with Daily Business.
No-one will envy the Chancellor this weekend as he fine tunes the content of his Budget announcement. With the quantum of the final divorce bill from Brexit still to be agreed and with expectations of a large pay out, he may throw caution to the wind and pitch in some giveaways to buy some goodwill from the voting public.
Likely beneficiaries could be the younger generation who are at the stage in their lives to decide whether to base themselves in the UK or travel further afield to continue education or take up employment. A reduction in stamp duty could be on the cards.
News that the recent quarter's UK tax receipts have exceeded expectations will have given the Chancellor some joy and perhaps he could afford to offer a small reduction in the VAT rate.
It has been a period of long stability in the rate of VAT, with the 20% having been in effect since 2011. At 20%, it's a lot easier to compute than the previous 17.5%, so if Philip Hammond is considering a reduction, please can he make it an easy to compute number, 15% would be good!
Another option to have a VAT giveaway would be to increase the VAT threshold from £85,000.