My JC Path: From professional rugby to accountancy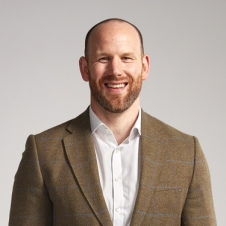 Graeme Morrison
Corporate Finance Executive
We sit down with former Scottish Rugby International Graeme Morrison, who works in our Corporate Finance team based in the Glasgow office. Graeme was capped thirty-five times for Scotland and had a ten year professional career with the Glasgow Warriors. Since retiring he swapped try scoring for number crunching as he's entered the world of accountancy.
Can you describe the feeling of pulling on a Scottish jersey and playing in front of a full house at Murrayfield?
There is really nothing quite like it. As a young boy growing up, all I ever had my heart set on was to play rugby for my country. Walking down the tunnel out onto the pitch in front of 67,000 fans with 'Highland Cathedral' being blasted out by the pipe band is an incredible and very emotional experience. You think of everything you have done to get to the point; the sacrifices that you and your loved ones have made to help you get there. To this day when I hear Highland Cathedral, it takes me back to that moment.
What made you choose to retire from rugby, and how did it feel on your final day as a professional athlete?
Unfortunately, the decision wasn't in my control. Both knees had taken a fair bit of punishment over the years and after my sixth or seventh operation, my surgeon suggested that it was time to hang up the boots. Naturally, I was reluctant… there was talk of another contract for me with Glasgow Warriors, but when I told the surgeon that I was going to sign it, he asked me "Do you have any children?" I didn't at the time. So he said, "When you have children, would you like to be able to run around with them? Because if you play on, I am not sure that will be possible". That was reason enough for me. I was so fortunate to have played professional rugby at all and made so many great friends and memories, but the thought of jeopardising my health in the future was not something I was willing to do.
Finishing my career was incredibly tough. I was so lucky to have a great support network around me in the coaching staff and players. I had been at Glasgow Warriors for 10 years; my whole career, so for my last ever game the club made special badges for each of the players to wear on their sleeves reading "10 years of Graeme Morrison". It was a special touch and very moving. I met my wife for the first time that night after the game too, so it definitely softened the blow!
Were you given any guidance about planning for life after rugby while playing?
We regularly had people coming in to talk about the importance of putting plans in place for life after professional sport, but as a young player it tended to go in one ear and out the other. The thought of spending my day off doing classes or work experience was not very appealing! My attitude was (wrongly) that it would take care of itself one day.
Players now are more and more focused on life after rugby, but I believe that more needs to be done by the clubs and unions. I wish I had taken more time to upskill myself – it would have made the transition much smoother. I definitely believe that there is scope for companies in Scotland, along with the Scottish Rugby Union, to work together and formalise a programme to help young players.
A lot of things that are found in a team sports environment are found in business. Teamwork, decision-making under pressure, leadership, respect, values, targets, amongst other things.
What attracted you to move into accounting after leaving rugby?
It might come as a surprise, but I never dreamed about becoming an accountant when I was playing rugby! It all just fell into place. I retired without much of a clue as to what I was going to do. One day I received a call from ICAS, asking if I would like to meet Anton Colella, the CEO at the time. ICAS had just launched their professional route through the qualification – no university degree required. Anton identified many similarities between sports and business and wondered if I would be willing to accept the challenge of being the pioneer (guinea-pig) for this new initiative and become a CA. After some research, I learned that not only would it be a great qualification to have to open doors into a wide range of jobs, but that it would also be a huge challenge – something that I was looking forward to testing myself in, and so I accepted.
Having read a total of around five novels in my time as a rugby player, I questioned whether I had made the right decision when I walked into class on day one and saw the reams of notes in my folders. However, rugby teaches you many things – one of which is to keep pressing forward even in the most adverse times. I had spent a decade putting my body through some incredibly tough situations and now it was time to put my mind to the test. Completing my CA was the only option, and I am now extremely proud to have done it.
What similarities have you found between a career in professional sports and in business?
If you remove the physical aspects of the game, a lot of things that are found in a team sports environment are found in business. Teamwork, decision-making under pressure, leadership, respect, values, targets, amongst other things. We all work in teams and need to communicate effectively with each other, respect each other and work together to achieve our objectives. Without these things we would lose the game, or fail in business.
What skills from your sporting background have helped you in your new career?
The technical skills of working in my new career are still being developed and I am sure this will still be the case 20 years from now! However, it is the simplest things that were embedded in me from 10 years in a sporting environment that have helped me the most and that I carry with me. They are the things that require absolutely no talent, just a desire to succeed: discipline, perseverance, being on time, positivity, living our values, being coachable... In rugby we were expected to do all of these things as second nature – if not, they would find someone else who would. If these things are consistently replicated in a business environment, then I have no doubt that performance improves as a result.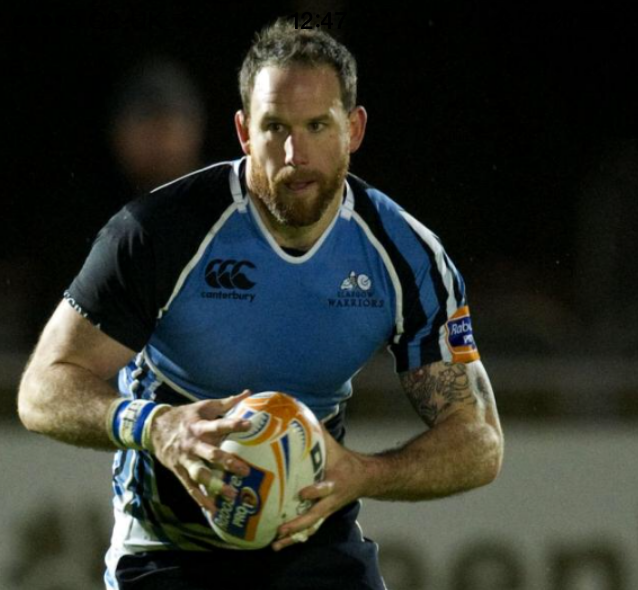 How have you found working with teammates in accountancy, and how does it compare to the camaraderie between your ex-rugby teammates?
When people ask me if I miss rugby, then the honest answer is 'every day'. It's the people that you share it all with that I miss the most, rugby is such a physical, demanding sport, that your team mates become like family – guys you go to war with every week, who have your back in the toughest of times. Through rugby, I have become godfather to teammates' children, I have been best men at weddings and vice versa, and I shared some of the most memorable moments both on and off the pitch with these guys. I have also experienced the lowest points with these guys and we pulled each other through.
In accountancy it is different. There is not really the same tangible measure of success i.e. winning a match on a Friday night. But in the work I do now, we spend so much of our lives together in the office environment that you do form special bonds with the people that you work most closely with. Everyone here in the Glasgow office is super friendly and the office has a really good vibe about it – lots of social events and opportunities to get to know one another on a personal level. I really enjoying working here.
What was it that attracted you to joining the team at Johnston Carmichael?
It was the opportunity to work for a smaller Scottish firm (I came from RBS) with a great reputation. I would have the chance to experience a wide range of industries, as well as being in a more client-facing role. In the time that I have been here, I have already met many business owners, intermediaries and entrepreneurs that operate in such different and interesting industries. No two days are the same. I am enjoying learning about things that I had absolutely no idea about before. Of course I also have a great team around me to enjoy it with!
What advice would you give young professional athletes with regards to their future?
Above all else, enjoy it. Being a professional sportsperson is an incredible job. With it, comes immense responsibility – not just for yourself, but for those around you: your teammates, fans and in the youngsters that you inspire. It is a tough job – there are some amazing highs but there are also many crushing lows. You have this opportunity that such a tiny percentage of the population have, so you really have to make the most of it.
You also have to prepare yourself for the future. Take some time off during the week to learn other skills – rest your mind from 100% focusing on professional sport all the time – and in doing so, you will become a far more rounded individual when it comes to making the transition into a second career.
Get in touch
There are many paths into accountancy and a range of areas to specialise in. To find out more about a career at Johnston Carmichael, visit our careers page now.