Income Protection Insurance – why do you need it?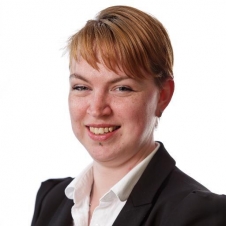 Samantha McKiernon
Paraplanner
It is highly likely that you hold a range of insurance plans already; for your home, your car and your mobile phone, however, few people insure the means to afford that cover – your income.
If you were suddenly unable to work could you continue to benefit from the protection provided by those policies? Do you have sufficient savings to maintain your lifestyle and meet your regular outgoings while you recover?
Having Income Protection insurance will not provide 100% of the income lost during a period of illness or injury but it can provide a significant portion of your required income to ensure that you do not suffer financial hardship.
What is it?
Income protection insurance is an insurance policy that pays out a percentage of your income (normally around 55%) should you be unable to work due to illness or injury. It does not cover unemployment and it should not be confused with Payment Protection Insurance that was sold alongside loans and other forms of credit.
If you are employed or self-employed you set up the plan selecting the options you require. These options influence the cost of the cover and you can choose:
How much the benefit will be per month (subject to underwriting)
When it will begin. If you have company sick pay or another source of funds for short term income you can defer the start date for up to 24 months
How long the benefit will be paid for. This can be until your retirement date or for a fixed term
If the benefit will remain level or increase with inflation
If you want guaranteed premiums to help you budget. The reviewable premium option would probably increase on renewal
The policy will be based on your occupation on application along with any existing medical conditions that may increase the likelihood of a claim. Discounts apply for non-smokers and those that follow a healthy lifestyle.
[1]For example, the policy for a 40 year old, non-smoker, earning a salary of £20,000 per annum (£1,666.66 gross per month) as an office administrator is:
Monthly Guaranteed Premium: £23.75
Deferred Period: 6 Months
Annual level benefit: £10,992 (£916 per month)
Premiums payable until State Pension Age – 67
It is important that this information is accurate and kept up to date while the plan is in force.
What next?
If you have an existing policy, we would suggest that you check the details to ensure that it remains appropriate for you. If your income is irregular it is particularly important to make sure you're not paying for cover that would not be paid out in the event of a claim. If your income is lower now than when the plan was taken out the benefit may not cover you effectively.
If you have a question about income protection and how this could apply to your personal situation, please do not hesitate to get in touch with the Johnston Carmichael team by clicking HERE.
If you would like to discuss anything contained in this article, please contact a member of our Wealth Team by email on enquiries@jcwealth.co.uk or your usual local office Financial Planner.
[1] Iress Exchange Portal on 28/07/2016
---
Nothing in this communication constitutes advice to undertake a transaction and professional advice should be taken before investing. Any observations are purely commentary on markets. This material is not investment research and the content should not be treated as an offer or invitation to buy or sell securities. Past performance is not a reliable indicator of future results and is no guarantee. The value of investments may fall as well as rise. Changes in exchange rates between currencies can cause investments or income to go up or down.
Disclaimer: While all possible care is taken in the completion of this document, no responsibility for loss occasioned by any person acting or refraining from action as a result of the information contained herein can be accepted by this firm.