Farmlay Eggs: A cracking business success story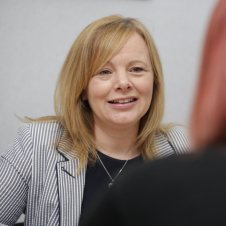 Sheena Ross
Business Advisory Director
Robert Chapman at West Cockmuir, Strichen, along with his wife Ethel and their son Iain run Farmlay Eggs, one of the largest egg production units in Scotland, where they grade and pack 500,000 eggs each day.
Robert is the proud current holder of the Farmers Weekly 'Poultry Farmer of the Year Award', and the farm also holds the RNAS Good Farming Award for 2017.
The family also run the farming arm of the business (R & E Chapman), where they farm over 2,000 acres, split into 1,600 acres in crops and 400 acres in grass, and calve 220 cows.
Farmlay eggs
From its humble beginnings as a small farm run by Robert's parents, this family business has steadily grown to the successful enterprise it is today. The egg packing business was started in the early 70's when they decided that instead of producing eggs for others to pack, they would do this themselves.
Robert has been ambitious since he joined the farming business on leaving school, and in his own words believes that "being average is not good enough, you have to strive to be the best at what you do".
Diversification and expansion
There have been various diversification and expansion projects which the family have invested in over the past few years, and their strategy has been to consider options which complement their main business streams and which will help control their costs. Margins have become increasingly tighter and the only way to remain competitive is to constantly improve efficiency.
One of the issues they had was that the quality of pullets they were getting was inconsistent, so they decided to take this in-house. They now rear 600,000 of the pullets they need for themselves and their producers, which guarantees the standard and quality. Getting a good quality pullet, should help ensure a good quality egg.
Transport and business branding
Having reliable transport links is also essential, and they have built up their own distribution team with five arctic lorries travelling the length and breadth of Scotland .
Each of these has eye-catching livery, which acts as a great advertisement for the business as they cross the country delivering eggs.
Use of robotics
Huge investment has been made over the past couple of years on robots for the packing sheds. These take the drudgery, monotony and physical lifting out of some of the jobs.
In the past six years the business has doubled in size and with the use of robots, they have managed to do this with the same number of staff. Staff can be redeployed to more productive and interesting roles, which makes it easier to retain them.
Renewable energy
The Chapman family were one of the first businesses in the area to invest in wind power, and have a 750kW turbine, and a share in a 330kW turbine.
They also have five biomass boilers, and 200kW of solar power, which between them supply most of the electricity they need for their packing shed, offices, houses on site, hen houses and day old chicks. This helps control costs, and makes them one of the most green and efficient poultry businesses in Scotland.
Working with local farmers
Although they started producing all the eggs they needed themselves, because of the amount of eggs they process in a week, they need dedicated producers. They now have 24, mainly local, producers supplying them with the eggs they need.
They also do not have enough grain themselves to feed their own hens, so again they have developed relationships with local farmers who they purchase grain from annually. This also ensures they know the standard of the product they are buying.
Team effort:
Although it is Robert's name attached to the Poultry Farmer of the Year Award, he is quick to point out that this is a team effort. From the dedicated support he has from his family, namely Ethel and Iain, to the great quality team of staff they have built up over the years, with many long-standing employees whom they are relying more and more heavily on.
He maintains that throughout the journey, Ethel has been the steadying influence on him and is a huge part of the success.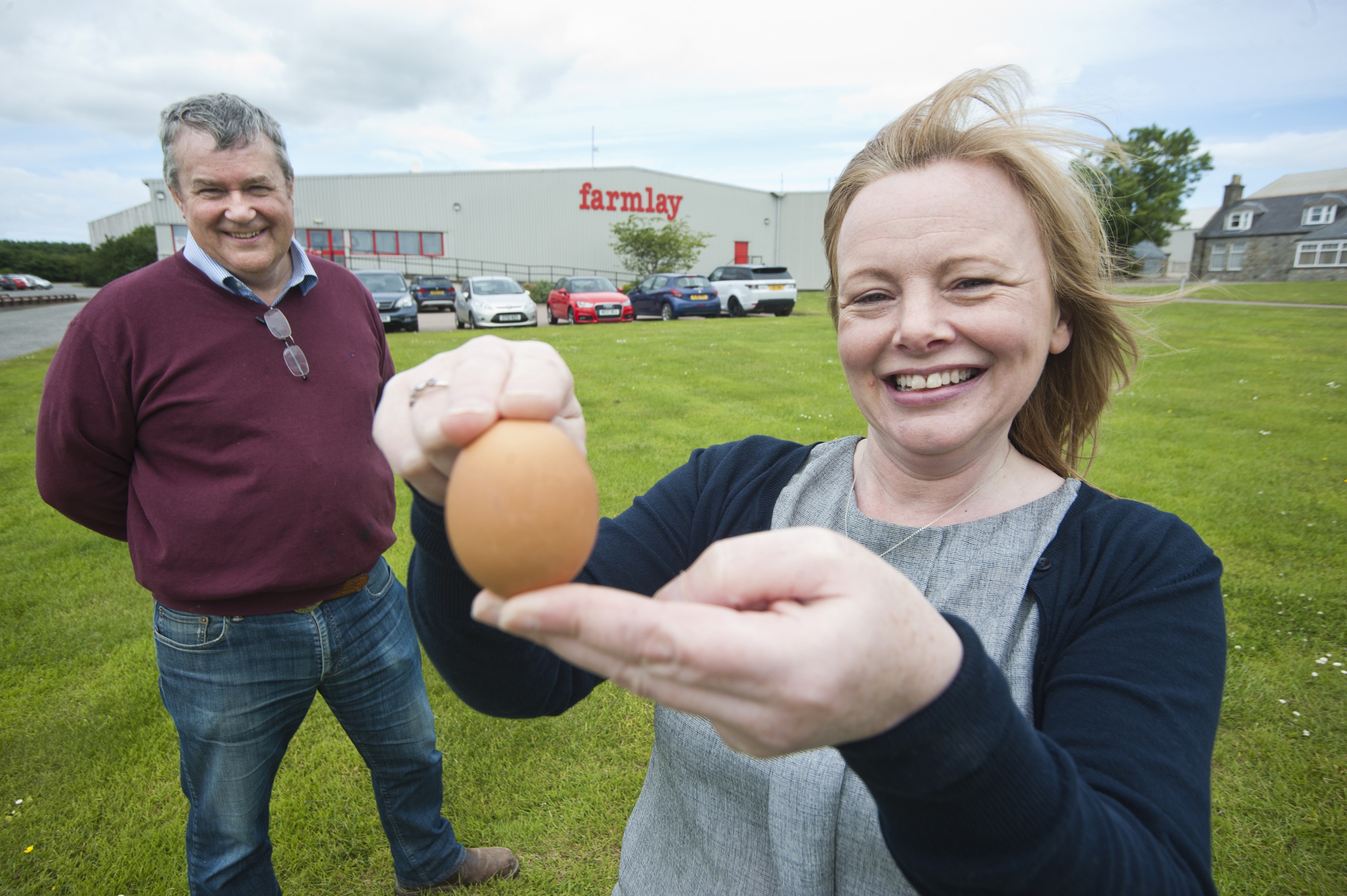 Johnston Carmichael
Robert states that the family has a fantastic working relationship with Mike Pitman in their local Johnston Carmichael office of Fraserburgh. Any member of the Farmlay team can pick up the phone and speak to a member of staff in Fraserburgh about any query.
One of the main strengths they feel Johnston Carmichael has is that there are specialists on call to cover all areas, and as their business has grown they have had to call on these specialists more, but all through a local contact in Fraserburgh.
Awards
Although the family are extremely proud of the awards the business and owners have won over the years, it is done not for glory, but to help raise the profile of the business, and ensure they are taken seriously.
It also confirms they are at the peak of their industry and set a high standard with a quality product.
Future
The sector they work in is unsupported, so to remain viable they need to keep looking ahead, react to the market and grab opportunities. Currently, they are working on a new green enterprise which is a Combined Heat and Power (CHP) plant.
Reputation is everything, and the quality and service provided must be second to none. However, it is important to let the next generation have a say and get a chance to make mistakes.
Robert has great confidence in his farm's product and what they do. "Eggs are a tremendous product, they are healthy, full of protein and vitamins and are a natural product with no additives. There is a lot going for this industry and I have huge optimism for the future."