Do you need critical illness cover?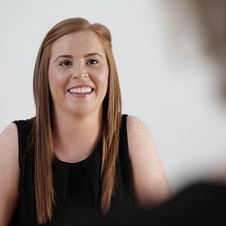 It is easy to think "that won't happen to me" but should the worst happen do you have the correct cover in place if you or a family member were to fall ill with a Critical Illness?
What is critical illness cover?
Critical Illness cover pays out a tax free lump sum if you are diagnosed with a major illness or disease.
The lump sum that is paid out can be used for anything. For example, it could be used to pay for specialist medical treatment, to pay off your mortgage or to make adaptations to your home.
When you take out the policy you state how long you would like the policy to cover you for. This could be when your mortgage is due to finish or when you think your children will become financially independent of you.
There is also an option available where the amount that is paid out decreases over the term of the policy. If your mortgage or debts are going to decrease over time this could be an option for you as the lump sum amount decreases in line with your debt. This option is sometimes cheaper than a level lump sum amount that will not decrease over the term of the plan.
The illnesses covered are policy specific and insurance companies will list within their policy terms what is covered and what is not. For each condition covered there is a definition that sets out the basis on which basis that condition is covered by the policy. Examples of illnesses covered are certain cancers, heart attack, stroke, multiple sclerosis or the loss of a limb.
What will it Cost?
There are different factors that determine the cost of Critical Illness cover with the most significant being:
Age
Smoking status
Pre-existing medical conditions
Family medical history
All plans are subject to medical underwriting and for larger sums of cover you may need to undergo a medical screening or full medical exam before the insurance company will agree to provide cover.
A working example
Joe is a healthy, 30 year old single male, non-smoker looking for cover for a 20 year term for an amount of £75,000 which reflects the balance on his interest only mortgage.
At today's premiums rates this level of cover would cost £19.93 per month. This is a guaranteed premium which means that once the policy and cover have started, the premium will not change.
What Next?
If you don't have any cover in place, would like to review your existing cover or discuss anything in this article further please get in touch with our Wealth Team and we will be happy to help.
Quotes – Iress Exchange 31/10/2016
If you would like to discuss anything contained in this article, please contact a member of our Wealth Team by email on enquiries@jcwealth.co.uk or your usual local office Financial Planner.
Nothing in this blog constitutes advice to undertake a transaction and professional advice. Taxation depends on individual circumstances as well as tax law and HMRC practice which can change.
Disclaimer: While all possible care is taken in the completion of this blog, no responsibility for loss occasioned by any person acting or refraining from action as a result of the information contained herein can be accepted by this firm.