Corporate Seminar - Inverness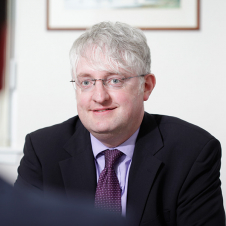 Scott Jeffrey
Audit Partner
Join us for our annual Corporate Seminar for Finance Directors and Financial Controllers.
This afternoon event will provide a concise refresher on recent developments and upcoming changes covering updates on Company Law, Accounting & Audit, Current Tax Developments and personal wealth topics.
Come along to hear from our experts and meet your local Johnston Carmichael team in Inverness.
Seminar topics
The information-packed briefing will cover the following topics:
Brian Kermath, Tax Director
Brian will look at the current corporate tax issues, making
tax digital, tax and Brexit and current employment tax issues.
Scott Newman, Financial Planner – Johnston Carmichael Wealth
Scott will look at the potential issues and possible solutions
for businesses holding large cash balances.
Accounting & Audit Update
Scott Jeffrey, Audit Director

Scott will be discussing the latest legal requirements for companies, clarifying the various rules for filing accounts with the Registrar and highlighting the importance of a compliant strategic report from an audit perspective.
Andrew Davidson, IT Audit Senior Manager
Andrew will provide an introduction to the new General Data Protection Regulation, highlighting the main features, responsibilities and fines which will be introduced when it comes into effect. Andrew will also discuss the more common threats to data security and provide an overview of best practice which can be used to address the risks from data loss from these attacks.
Event Detail
Location: Johnston Carmichael Office, Inverness
Date: Wednesday 15 February 2017
Time: 15:15 - 17:00
Address: Clava House, Cradlehall Business Park, Inverness, IV2 5GH
Telephone: 01463 796 200
Event Format
15.15: Registration with tea, coffee and tray bakes
15:30: Presentations
16:45: Q&A session
Book your place
To book your place at this seminar please contact Helen Apps on 01463 796274 or by email at: helen.apps@jcca.co.uk