Changes to 'undertaking in difficulty' definition proving a funding hurdle for some businesses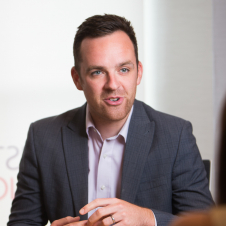 Andrew Holloway
Entrepreneurial Taxes Director
Some grant and funding providers have made changes to their ability to support a company considered to be an 'undertaking in difficulty'. If your company made its first commercial sale more than seven years ago, it is vital that you are aware of the implications of these changes.
The Government announced a range of funding measures to help businesses during the pandemic but only businesses that were deemed not to be an 'undertaking in difficulty', could apply. In this blog, I've set out our understanding of the situation to date, the difficulty some companies are facing and our potential solutions.
Defining an undertaking in difficulty
Certain funding providers now appear to be abiding by the European Economic Community (EEC) definition of an undertaking in difficulty.
The definition is usually when one or more of the following four situations occurs:
More than half of the capital has disappeared (this specifically refers to loss of "subscribed share capital")
The company is subject to insolvency proceedings
The company is still subject to a restructuring plan
Or, in the case of a large enterprise, the debt to equity ratio exceeds 7.5 and the company's EBITDA interest coverage ratio (i.e. earnings before interest, taxes, depreciation, and amortization) is below 1.0 for the past two years.
While the last three bullet points are relatively straight-forward to understand, it is the first point that requires further thought. In looking in more detail at this, we can conclude the following:
1. Disappeared is a funny word to use in this respect, but really if the Profit & Loss Reserves deficit is more than 50% of share capital, there is a potential problem with the company.
2. Subscribed Share Capital includes Share Premium, which means there's opportunity to have larger losses before the first bullet point kicks in. This is clearly positive, given some young/entrepreneurial companies who have gone through equity fundraising rounds will have raised capital at a premium to the nominal value of a share.
3. You can raise risk finance aid, without meeting the condition in this first bullet, if your company is less than three years old, or you are within seven years of your first commercial sale you could qualify for risk finance investments (such as EIS).
4. If your company is over seven years old since the date of your first commercial sale, or older than three years and you do not qualify for risk finance investments, then you fall squarely into this potential issue.
Implications for high growth sectors
It is essential that we consider the wider implications at play. Typically, technology and life science-based start ups take a lot longer than companies in other sectors to achieve profitable trading. Between extensive R&D, product design, development, building out sales teams, amongst other factors, we are often looking at a time horizon of, at the very least, five years plus (this could easily slip over seven years from a first commercial sale).
In addition, as businesses scale, the losses often widen as a company invests heavily in revenue growth. A SAAS business for example (a business that hosts an app and makes it available to customers online), can be cash break-even but can still be loss-making. The above EEC definition cuts right across this and means, in these sorts of situations, a company couldn't apply to access funding or grants.
Given the UK Government's objective that funds should flow to entities who can lead a strong private sector recovery from the current economic downturn, the above is disappointing.
Potential solutions
However, there are three potential solutions to the issues that are highlighted above:
1. Give proper thought to the definition of 'first commercial sale': this is defined as "the first sale by an undertaking on a product or service market, excluding limited sales to test the market". Many companies simply take this date as the date they started to trade, but care should be taken. Sales to a test market or selling of a small aspect of an R&D project, may not trigger that seven-year window opening.
2. Reduction of Share Premium: Share Premium can be reduced quite readily into Profit & Loss Reserves (reducing Share Premium, but also reducing the deficit in Profit & Loss Reserves) through a Solvency Statement Procedure. Each Director of the company has to sign-up to a specific undertaking that the company can and will meet its obligations for the next 12 months.
3. Capitalise previously expensed R&D costs: this is an opportunity but comes with a myriad of considerations. Firstly, can this be validly actioned? In order to be re-classified (even in theory) the previously expensed spend will have to meet accounting conditions to qualify as capital. Secondly, what about the impact on previously made R&D claims? It may be manageable, but it certainly requires further thought. Thirdly, what does it achieve? The answer is that it reduces Profit & Loss Reserves, so that reduces that deficit.
I hope this provides food for thought for any companies that are struggling to get funding at the moment, based on this EEC definition. Similar potential solutions as set out above may have to be considered for a company seeking to raise capital under EIS/VCT, as not being aware of or understanding the problem, can have a wide-ranging impact on the ability of a company to raise valuable capital which is why it's very important to talk with your accountant.
Get in touch
If your company has come across any of the issues we've highlighted, please do not hesitate to get in touch with me Andrew Holloway at: Andrew.Holloway@jcca.co.uk to arrange an initial chat through of your situation.