Changes likely to SEIS, EIS and VCT schemes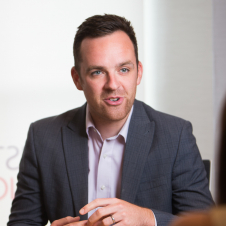 Andrew Holloway
Director, Entrepreneurial Taxes
In our latest pre budget blog, Andrew Holloway shares his insights on possible changes to Entrepreneurial Taxes with Daily Business.
The Chancellor is likely to deliver further changes to certain tax incentives relating to investment in particular the Seed Enterprise Investment Scheme (SEIS), the Enterprise Investment Scheme (EIS) and the Venture Capital Trust (VCT) scheme.
It has been well publicised that certain VCT providers expect changes around the sort of assets into which they can invest, on the back of a recent consultation paper published by HM Treasury in August which expressed concern that capital preservation is central to the focus of too many VCT investments.
These changes could have a widespread impact, particularly if this is paired with a reduction in income tax relief (potentially from 30% to 20%) which can be key to incentivising this investment. While this would clearly be felt most in London, there would also be a potential negative impact in Scotland.
It is also expected that the SEIS and EIS schemes will see some further changes over the coming years and indeed maybe on Wednesday, and while many may not see this as necessarily a good thing, some changes would, I am sure, be welcomed by investors, companies and advisors alike.
Any tax system should be simple, easy to interpret and transparent and, unfortunately, following a number of amendments, certain elements of these schemes have become complex to understand.