Autumn statement: personal tax analysis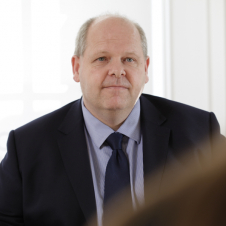 Spending proposals took up the largest part of this final Autumn Statement, with no real surprises on the tax front. A significant omission was any mention of the Chancellor's plans to make tax digital, and hopefully this means the introduction of digital taxation will be postponed beyond the suggested 2018 start date. Further details are expected in January 2017.​
It involves everyone from individuals to the largest companies, and HMRC plans to start implementing digital taxation for small businesses first. Quarterly tax reporting could place a heavy compliance burden on landlords and sole traders already contending with tougher trading conditions.
Some tax changes such as the new rules for non-domiciled individuals have already been publicised, with their introduction date confirmed as 6 April 2017. Draft tax legislation on other topics will be published in early December for inclusion in the 2017 Finance Bill. In future there should be more time for scrutiny before enactment.
Scottish taxpayers will not find out about their 2017/18 income tax rates and bands until the Scottish Budget on 15 December. The Scottish Rate of Income Tax (SRIT) has been in force since last April but for 2016/17 mirrors the UK position.
Divergence of SRIT and UK tax rates would be far more important for Scottish taxpayers than anything in the Autumn Statement. Scottish Ministers could either vary SRIT rates or block the planned increase in the 2017/18 higher rate tax threshold from £43,000 to £45,000.
We live in interesting times.